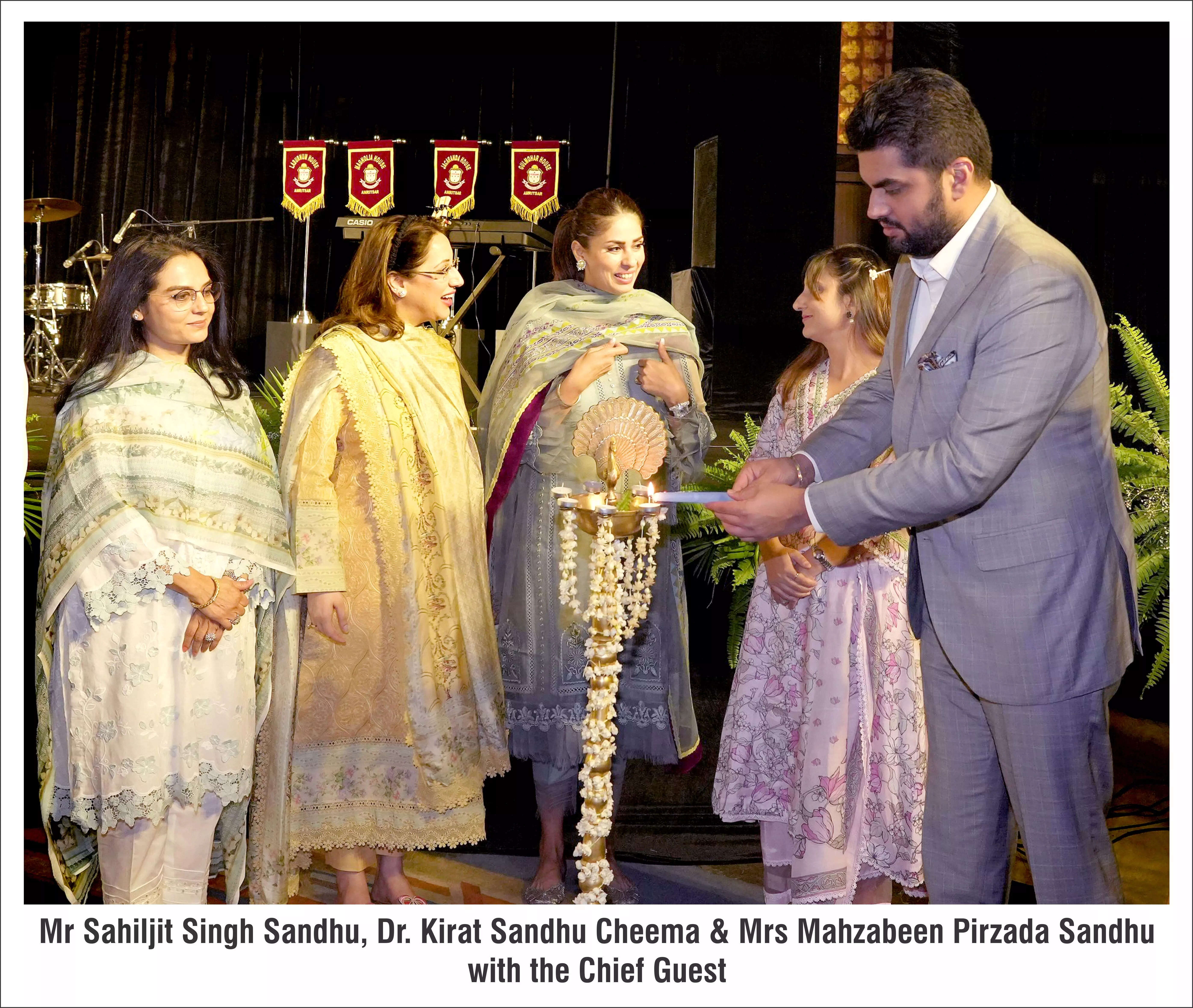 Amritsar: In a triumphant show of youthful zeal and unbridled enthusiasm, the Investiture Ceremony 2023 grew to become an unforgettable second for the Spring Daleans, igniting jubilation and pleasure that reverberated by the air.
The stage was set for an awe-inspiring spectacle as the new pupil council members took heart stage, casting a mesmerizing spell upon the viewers.
At the helm of this workforce of round 300 workplace bearers stood the newly appointed pupil council, prepared to embrace their obligations with unwavering willpower.
Embodying the Spring Dale perception of "Girl Empowerment," the core positions had been entrusted to the exceptional prowess of feminine college students.
Nitya Singhania assumed the mantle of President Student Council, fortified by the indomitable management of Bhumika Trikha as Vice President and the unfaltering dedication of Navreen Kaur as Secretary.
On the occassion Dr. Tarandeep Kaur, Additional Commissioner of Income Tax, expressed her heartfelt congratulations to the budding Spring Daleans, recognizing their exceptional potential to develop into accountable and empowered residents.
Addressing the gathering with profound satisfaction, Sahiljit Singh Sandhu, the Chairman of Spring Dale Educational Society extolled the initiative and unwavering spirit of these younger minds.